Orthodontics 
Orthodontics is a specialty of dentistry that deals with the correction of the teeth and jaws that are positioned incorrectly. The Crooked teeth and not fit together correctly are harder to keep clean, are at risk of being lost early due to tooth decay and gum disease, and can cause extra stress on the chewing muscles that can lead to headaches , TMJ syndrome and neck pain, shoulder and back. In addition, teeth crooked or incorrectly detract from one's appearance.
The classic orthodontic brackets using metal bands, being a type of orthodontic especially used in children. Kids will love the metal braces because they can choose the colors of the rubber ligatures, customizing the colors. However orthodontic treatments for both children and adults have come a long way and have appeared more esthetic, faster and less intrusive treatments.
The Damon System orthodontics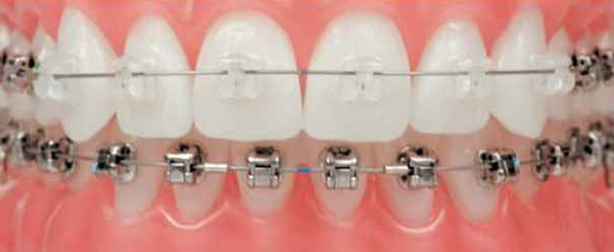 The orthodontic Damon is an advanced system orthodontic brackets characterized by not using any bonding to bond the metal bracket to the arc, so that it is free inside the bracket and therefore, the motion of the tooth is made of free and physiologic manner, thereby avoiding and in almost all cases, the need to perform extractions.
Orthodontics Damon System features require a shorter duration of treatment (mean treatment is usually 12 to 18 months, much less than traditional orthodontic braces), by requiring fewer visits to the dentist and less frequent removing the need for teeth.
The lingual orthodontic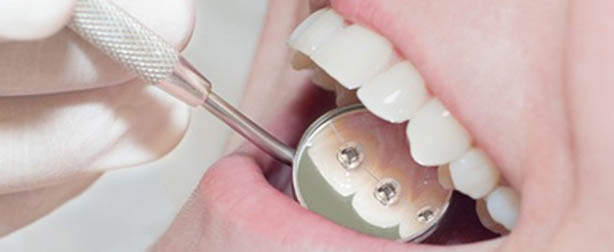 Lingual orthodontics is based on the placement of brackets and arches on the inside of the teeth, so it is almost impossible to notice him. The results are equally effective than conventional orthodontics, with the difference that no one will know we carry brackets.
Lingual orthodontics is used to treat men and women from thirteen. Most patients can be treated with conventional orthodontics, may also be treated with lingual braces, but the orthodontist can tell only after careful if it is the best treatment study.
Invisible Orthodontics 
Invisalign is a dental treatment method itself lining, perfect and correct the imperfections of the teeth. The treatment is very simple, consisting of two pillowcases; a top and a bottom that is done when the dentist takes dental impressions, x-rays and photographs in the patient
Then the dentist sends to Aling Technology, the company that designed and the only manufacturer in the world of these teeth aligners. Prints made on the first contact are subjected to a CT scan creates a three-dimensional model to show the current state of the teeth and know where to start. The dentist check online simulation of tooth movement using ClinCheck Align Technology, a software that simulates the movement of the teeth and their evolution to the final outcome of treatment.